Ref. 6200
Anillo Carpentier Physio Tricuspideo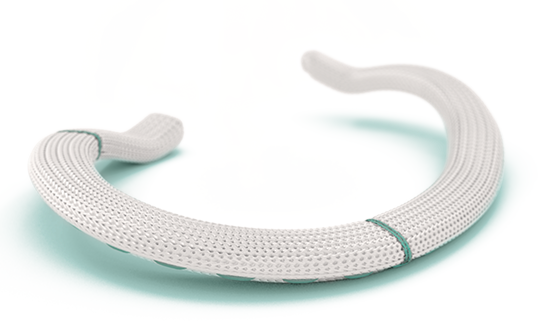 Anillo Carpentier Physio Tricuspideo
CARPENTIER-EDWARDS PHYSIO TRICUSPID ANNULOPLASTY RING
Invented by Alain F. Carpentier, MD, PhD
Precise design. Built-in confidence.
Confidently restore tricuspid function
Designed with selective flexibility to help preserve natural annular movement while facilitating remodeling of the tricuspid annulus
3D waveform shape to restore the tricuspid annulus to a systolic position.1
Precise design increases the septal segment opening, avoiding the conduction system and sensitive anatomy*
Ease for every implant*
Distinct sewing ledge facilitates intuitive suture placement and easy suture pass through*
Anatomic reference markers aid in confident ring placement and alignment
Low profile sewing cuff reduces needle penetrating and sliding forces during implantation*
Angled holder design with windows enables direct surgical line of sight to the tricuspid valve
* In comparison to the Carpentier-Edwards Classic tricuspid ring. Data on file.
References:
Carpentier A et al. Carpentier's Reconstructive Valve Surgery. Saunders Elsevier, MI. 2010.